Is Whitestone Inn really THAT great?
Absolutely yes and yes again. The place is gorgeous, and the views are unforgettable. The last time I was there I had just been released from the hospital after surgery so I was limited in how much I could walk. The owners were kind enough to switch my room to a ground level in the main Farmhouse. I had the Blue Heron room, and it was one of the closest rooms to the dining room. My room had a fireplace and a very nice spa-style bathroom.
Each of the rooms is decorated with the greatest attention to detail and they all have bird themes. There was a welcome gift and a personal hello note in my room. It's an extra nice touch that makes the place so special.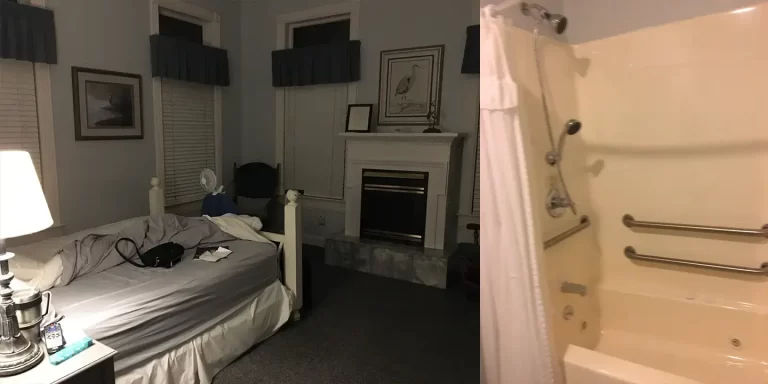 Now that was indeed a puzzle. Yes, I had GPS but GPS only works when there is a signal. I didn't have a signal most of the time. Therefore, I do suggest you print yourself a map. There are just a couple of turns but finding those turns is not easy the first time. The turns are all really hard to see if it is dark. This is backwoods and it is very country dark.

Coming from Nashville you travel down I-40 toward Knoxville. You get off the interstate at Kingston, Tennessee. If you are a coffee freak or must have a certain kind of soda, you better stop at the exit to get it. The same goes for gas. Be sure the tank is fed well too. There is one Dollar General and a Citgo market before you get to the Inn, then that is it. Nothing else.

You will follow Highway 58 until you get to the Citgo then turn left beside it onto TN-72 East. This is a two-lane highway with no passing most of the way. The view of the country is awesome but don't expect to go very fast, the speed is 30 mph with lots of winding curves. You will travel this slow curvy beautiful road for 5 miles.

Then you get to Paint Rock Market and turn left beside it, then left again kind of a half circle. My last trip through this market was closed. I heard it may be open, but I wouldn't trust it for sure.  If you see the South Roan County Fire Department you have gone too far. Turn around and turn right beside the Fire Department.

This is another small two-lane road with 35mph speeds. You are on this road for about 4 miles when you start to see some water on the right. You follow a bit of Tennessee River backwater for a while before the road turns a hard left. You will see two signs with arrows on the right and then see the line of white picket fences. You can turn right here to go to the main farmhouse but if you go on around the road you will see the main entrance.


Going through the main entrance is just cool. You drive through the barn! If you keep going straight the road will take you to the boat dock and a very pretty view of the Tennessee river. But turning right after the barn will take you to the schoolhouse. If you are arriving late or if your room is not in the main farmhouse, you will stop here to get your keys and your information packages.
Do they have electric scooters for rent?
Not when I was there but they do have golf carts for rent. I was on a walker at the time, and I did not have any trouble moving around the property with my walker. However, the meetings were at the Lion & Lamb building and that is a bit of a climb but there are nice roads to walk on. On the first day, I drove my car up to the meeting room and back. The next day I rented one of the golf carts at the School House and I was very glad I did. I was able to tour the property and enjoy the beautiful views.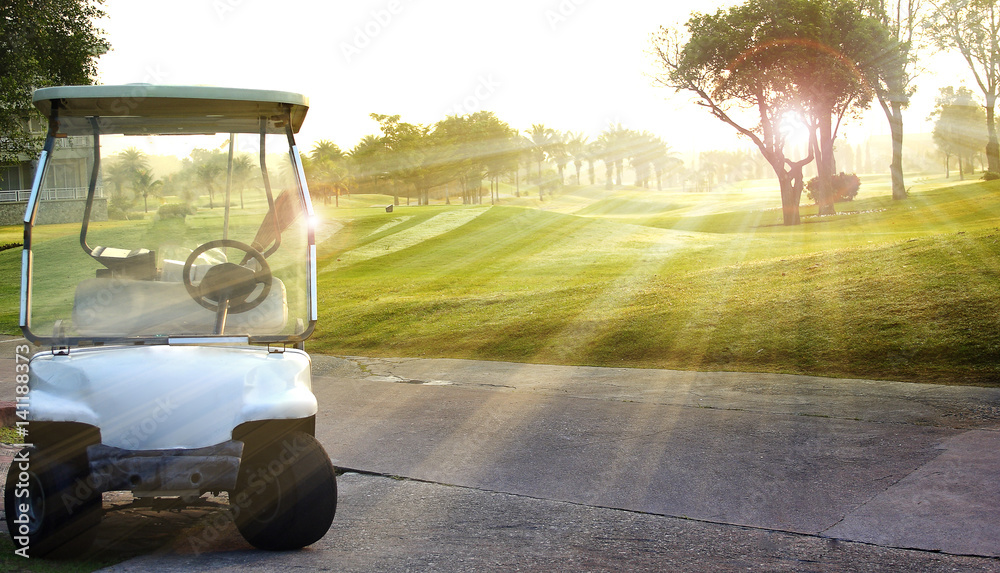 Management let me pull the cart right up to the door of any building I needed to enter. If necessary, they would move it and go get it for me when I was ready to leave. I could not have asked for better treatment. They were accommodating to me in every way. I am not positive now, but I think the rental was $60.
If you have your own chair, there are access points to everywhere I went. Certainly, all the outdoor places would be accessible. However, I would let them know when registering if you do have mobility issues. There are many rooms upstairs in several of the buildings. If you wait until you get there it may be too late to get a room changed.
What is a typical day like at Whitestone Inn?
I was attending a conference and the whole inn was rented out by our group. On an average day, it may be a bit different. We were up and drinking coffee, tea, hot chocolate, cider, and just about anything else you could think of around the fireplace by 7AM. Some were up earlier than that to watch the mist rolling in across the river as the sun came up. Breakfast was served until around 9:30 but our meetings began at that time so they may go longer.
Breakfast is a major deal with eggs, bacon, sausage, potatoes, gravy, oats, grits, pancakes, and on and on! Fresh biscuits and jelly, fruit, and yogurt. There was nothing missing and no way anyone left hungry. It for sure fulfills the Country Bed & Breakfast dreams. Unfortunately, I didn't take pictures but I promise to do so next time.
We had meetings at the Lion & Lamb and the staff served drinks and snacks throughout the day. We broke for lunch and went back to the farmhouse for an awesome lunch. The afternoons were free to roam the property or sit on one of the many porches and read a book. Imagine that! Quiet enough to sit around and enjoy reading a book.
The staff offer cookies, cakes, brownies, nuts, trail mix, fruit, and all manner of drinks all day. Some ordered picnic baskets and went out to walk along the river. This is a place to just enjoy the outdoors, even if that is not usually your kind of thing to do. It is all just so pretty you want to enjoy it.
Supper or dinner (depending on where you are from) is a grand affair. I would compare it to the formal dinners on a cruise ship. Everyone does dress nice, but I didn't see "formal" was required. The meal served is delicious, but the desserts are phenomenal. All homemade and they always gave us a choice of which we would like. Of course, I have to say the salads were just as wonderful and I loved the bread.
What is there to do at Whitestone Inn?
Sitting on the swing overlooking the fields and trees is a wonderful way to laze away an afternoon. One of my favorite places to sit awhile is the gazebo overlooking the Tennessee river. The sunrise and sunsets are some of the most beautiful I have seen. If you are from a city like Nashville, you will enjoy the night views of the thousands of stars you don't get to see in the city. They look so close, and you just can't imagine there are really that many and you missed seeing them before.
There are plenty of places to have a picnic or even to go fishing in the pond or the river. The fresh air flows freely and you can feel the peacefulness when you first drive onto the property.
I am not sure I could pick which season would be prettier. I bet it is outstanding in the snow, but I would have to have a driver to get me there. I am too chicken to drive those roads in the snow. I was there in February and it was still beautiful in the winter without snow. I guess there could be sledding in the snow, but I didn't see any hills big enough for skiing.
For young energetic folks, there are tennis courts, a pool, and the Tennessee river for whatever water sport you love. There are miles of forest and fields area to hike.
Whitestone is an hour from Knoxville and less than 2 hours from Gatlinburg. There is no shortage of things to do if you want to use this as a base to go tour other places. But that would never be my plan. This place is too wonderful to just sleep here at night and then go roam elsewhere.